The Sikkim Public Service Commission (SPSC) website is in an unresponsive conditions since past few days due to which many candidates are facing trouble to file and submit for different posts.

Numerous citizens have shared their woes to Sikkim Chronicle editors saying that the website has crashed and is showing an ERROR 503 message due to which many candidates have missed their deadlines for submission for the posts they were applying for.
Here is a screen grab of what the SPSC website looks like at the present moment: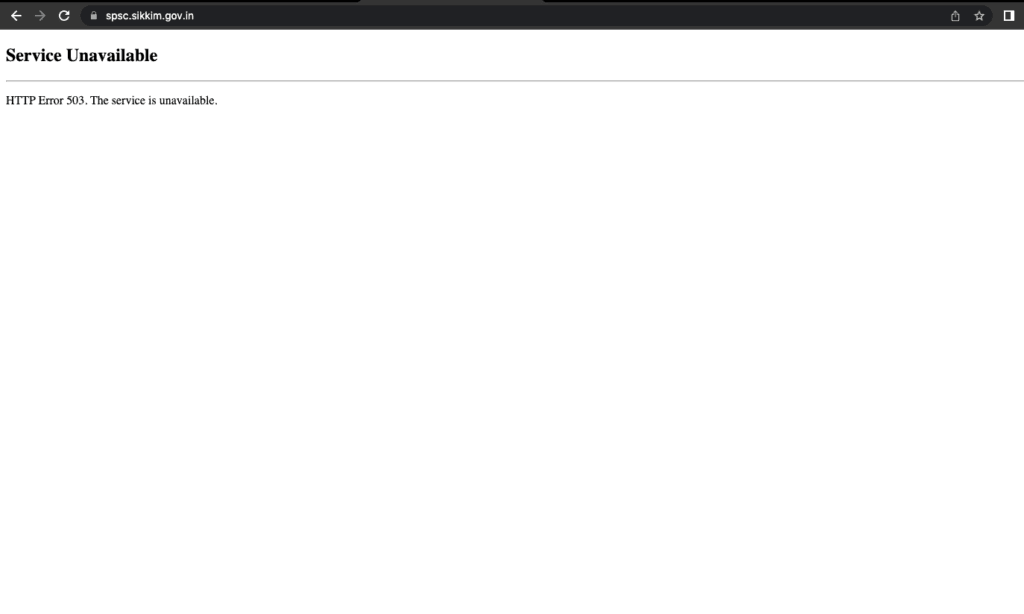 Now, the HyperText Transfer Protocol (HTTP) 503 Service Unavailable server error response code indicates that the server is not ready to handle the request. Common causes are a server that is down for maintenance or that is overloaded.
Experts have suggested that this might be due to server overload owing to heavy website traffic.
After reaching out to SPSC officials, it was informed that the commission is working on fixing the issue and that thge site will be back up soon.