On occasion of 100th birth anniversary of last Chogyal of Sikkim, Chogyal Palden Thondup Namgyal National Institute of Tibetology and related organisations of Sikkim come together for the celebration.
Organising a press conference here at Gangtok TW Rinzing, Secretary NIT informed that, " this year we will be celebrating Chogyal's birthday for one year. Chogyal Palden Thondup was founder of NIT and held post of president for 18 years and this year's celebration is tribute to his good works he left behind for us"
"Chogyal Palden Thondup and his father Chogyal Tashi Namgyal were the architects of modern Sikkim. Department like SNT, SPSC and other assets of modern Sikkim were established during their tenure and this birthday celebration is also tribute to Chogyal for his works left behind" he added.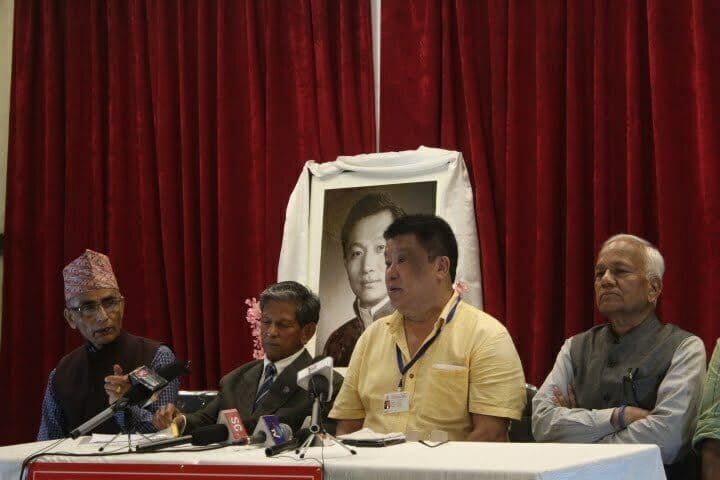 "On May 22, our program will start from 6 in the morning with prayers and on 8:30 AM free medical camp will be held at MG marg by Amjees in which treatment and medicines will be given to patients for free" informed Secretary NIT Rinzing
The year long celebration has been divided into four phases, Kiren Rasailly, Cordinator Centenary Celebration informed, "The year long centenary celebration will be of 4 phases various kinds of competitions, exhibitions will be held"
Following to the celebration of the event, Old settlers of Sikkim also volunteered to be part of the celebration, SK Sharda one among the old setters stated that, "Our Maharaja was king of our heart, during his regime he treated everyone equally and his name should remain in golden letters of history."
Governor Ganga Prasad, President NIT and Prince Palden Wangchuk Namgyal are amongst the invitees for the celebration. Furthermore, the organisers also informed that Chogyal Palden Thendup Namgyal's favourite sport 'Archery' will also be played on the occasion.