Chief Minister of Meghalaya Conrad Sangma arrives at Pakyong Greenfield Airport. He is on a three-day visit to Sikkim with his family.
On his arrival, the dignitary was received and welcomed by DIG Special Branch, Prawin Gurung, ADC Hemant Rai, officers of Home Department and Airport authorities.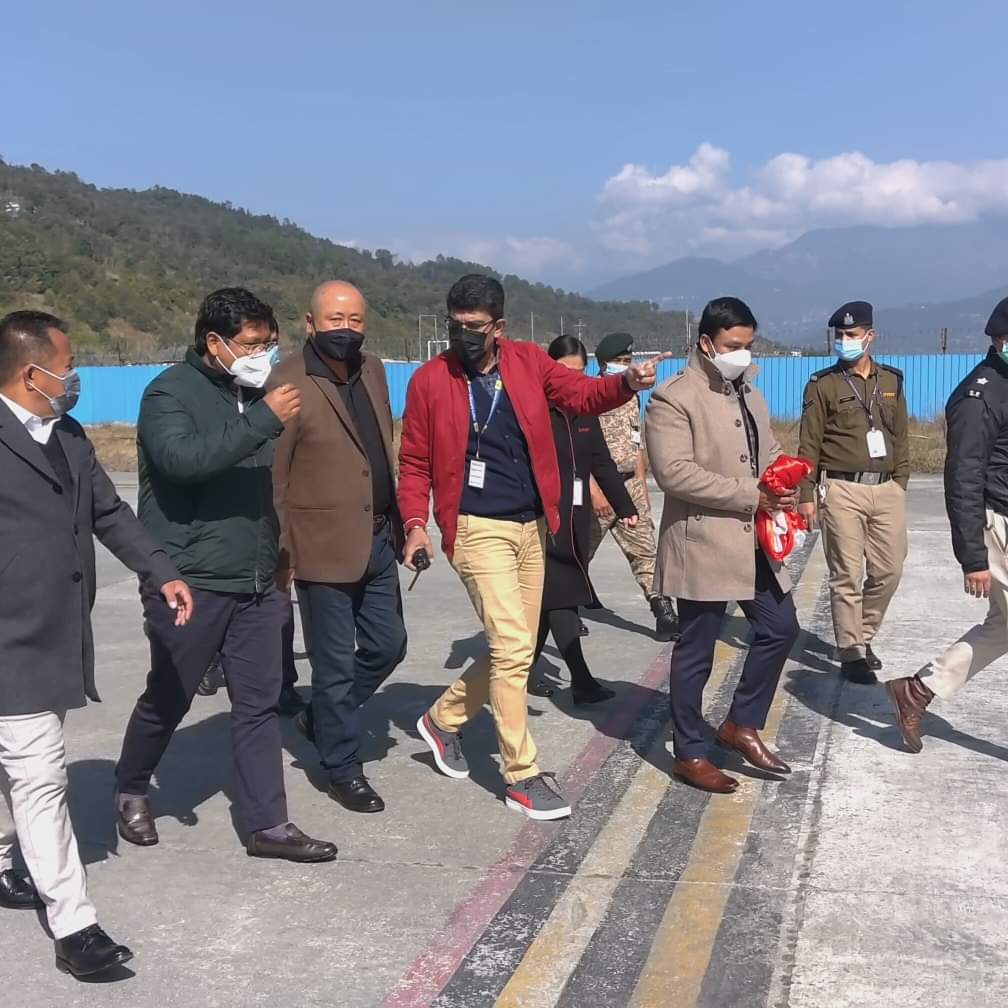 Addressing the media, Chief Minister Sangma termed Sikkim as a beautiful State known for its tourism. He said, "The Chief Minister of Sikkim is close to me, so i decided to come here as a family and spend a few days and enjoy the beauty and hospitality of Sikkim."
The Meghalaya Chief Minister is keen on visiting a few national parks and lakes in Sikkim. "We have come to see the rural side of Sikkim. For the next two days, we will spend time in the interiors of Sikkim to see the natural beauty that the State has to offer".
"It is a great effort by the Airport Authority having an airport at this height on a hill top, a table top land, and this was my first experience. It is a marvel and we must give credit to the pilots, who are so precise in landing. It is a great boon for the people of Sikkim and the tourists who wish to visit. I hope in the future more flights can be connected to Sikkim and various parts of the Northeast. Sikkim has a huge potential for tourism and the only way to take advantage of it is through connectivity." He added