The Wildlife Range Soreng, Barsey Rhododendron Sanctuary, under the West Wildlife Division, has successfully rescued and released an adult male common leopard (Panthera pardus) at Timburbong, addressing the growing concerns of local villagers. The capture operation was initiated in response to numerous complaints regarding crop raiding, cattle killings, and the loss of domesticated animals over the past few weeks.
Following reports of cattle and pet abductions, the staff of Soreng Wildlife Range took swift action by installing camera traps to identify the culprit. The camera traps confirmed the presence of an adult common leopard, which had already preyed on twenty-one goats, several cows and calves, and numerous dogs and cats within the same locality over the past two months.
Disturbed by the escalating threats to their lives and livelihoods, the villagers lodged a complaint with the authorities, prompting the intervention of Nisha Subba, DFO W/L West, and district authority. Under their direction, a leopard capturing cage was strategically placed in Murchal Upper Timburbong on May 27, 2023, with the assistance of local villagers.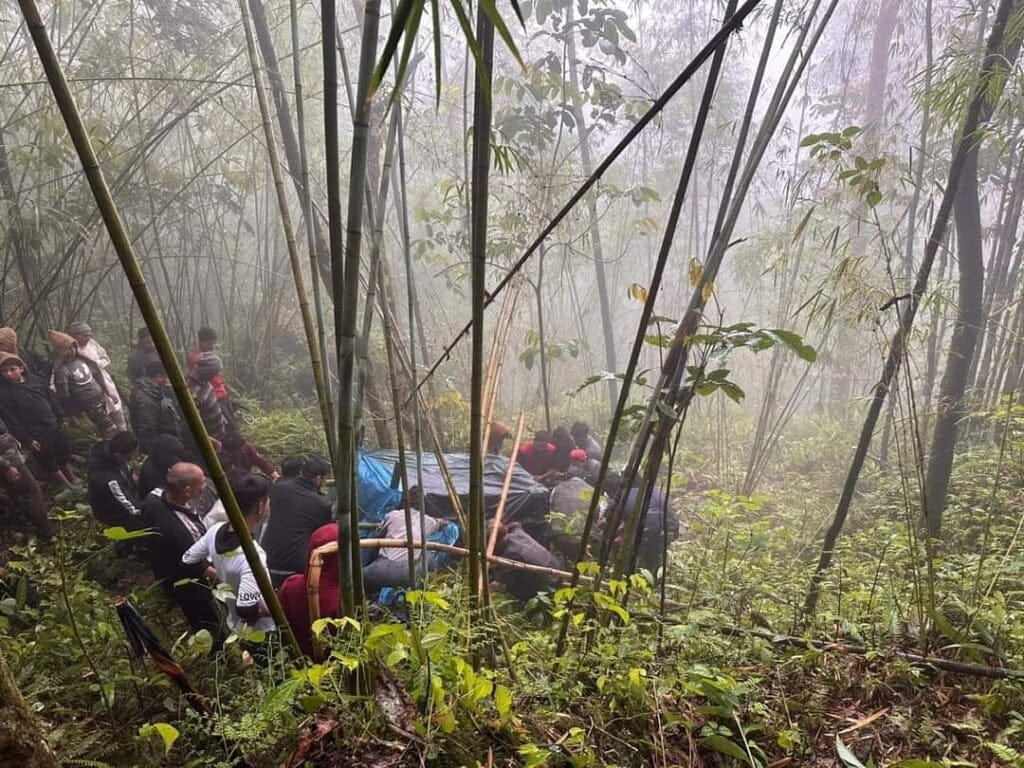 Despite the arduous task of installing the bulky cage, the dedicated efforts of the Wildlife Range staff, along with the cooperation of the community, prevailed. In the dead of night, the leopard was ensnared while attempting to seize the bait that had been laid out for its capture.
Upon the arrival of Range Officer Ashish Lama and his team on the morning of May 28, it was confirmed that the captured leopard was an adult male in good health, showing no signs of injury. Further, the leopard was promptly released into its appropriate natural habitat, safely away from human settlements.