Six panchayat wards and one Zilla Panchayat in Sikkim will have a by-election on April 20, 2023, according to a press note released by the State Election Commission.
Three panchayat wards under Namchi District, namely Lower Gagyong ward under Sripatam Gagyong GPU (ward 2), Upper Tshalamthang ward under Namphing GPU (ward 8), and Upper Phalidara ward under Maniram Phalidara GPU (ward 1), will have a by-election. Additionally, one panchayat ward under Gyalshing district, Lower Tikjya under Lingchom GPU (ward 4), one panchayat ward under Pakyong district, Linkey under Linkey Parakha GPU (ward 6), and one panchayat ward under Mangan district, Gairee under Lingchom Tingda GPU (ward 5), are set to go on a by-poll. One Zilla Panchayat Territorial Constituency, Namok Swayem under Mangan district (ward 9), will also have a by-election.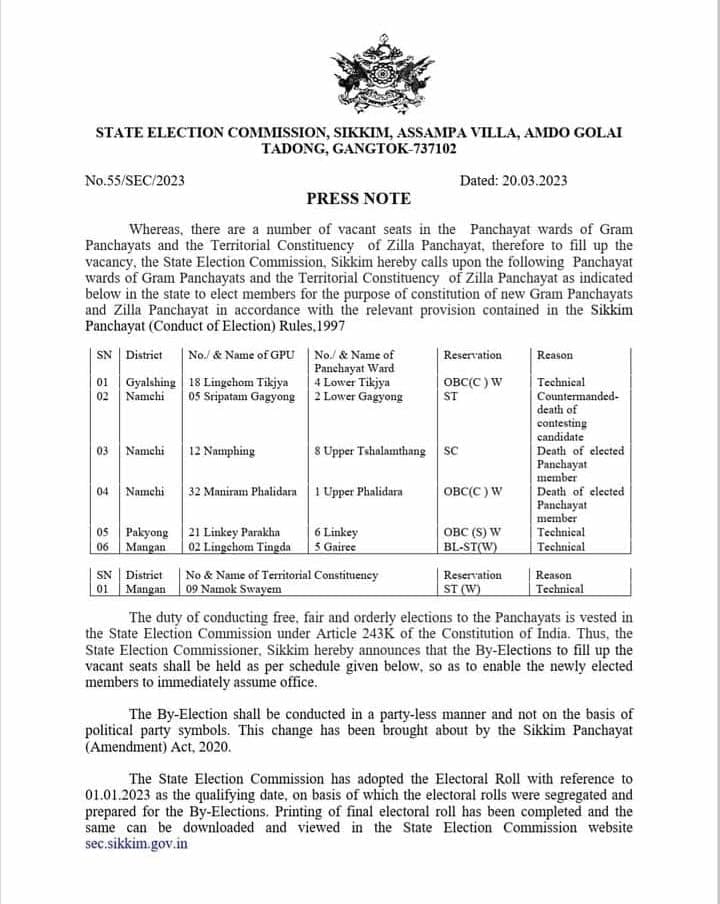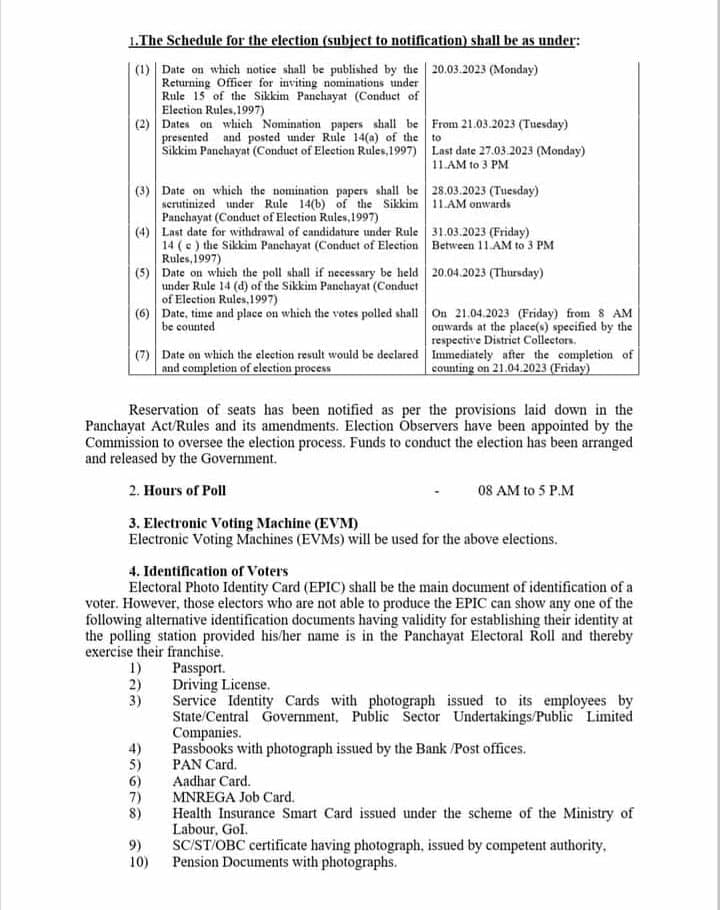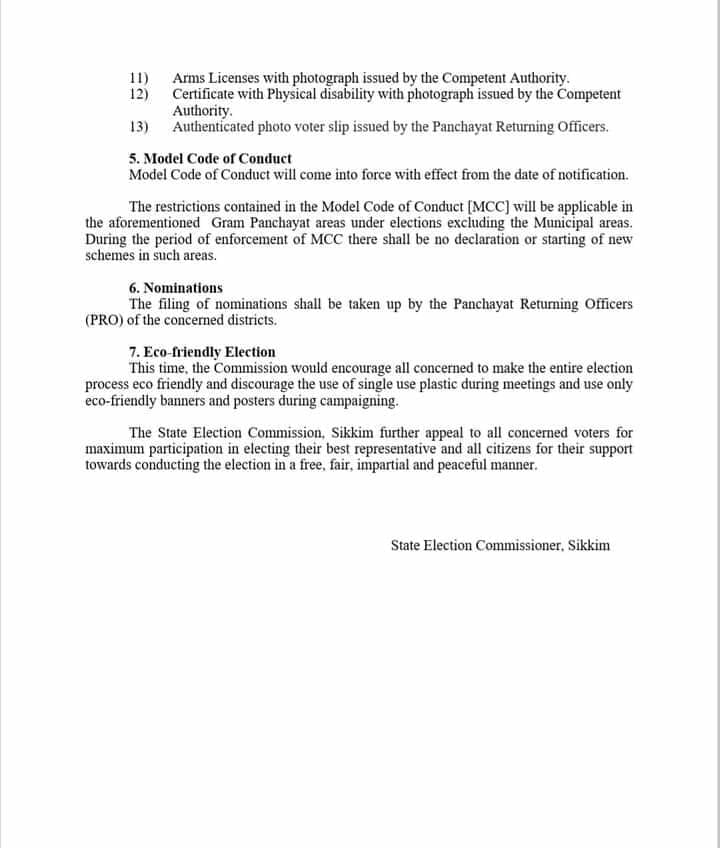 Dushyant Pariyar, Secretary, SEC, stated in a press briefing on Monday that "by-elections are being held in Lower Tikjya, Linkey, and Gairee ward panchayats along with Namok Swayem Territorial Constituency as elections could not be held on November 10, 2022, due to technical issues." He added, "Lower Gagyong did not conduct its election in November due to the death of a contesting candidate, while Upper Tshalamthang and Upper Phalidara seats became vacant due to the death of elected panchayats."
Filing of nominations will start from March 21 to March 27, 2023, from 11 A.M. to 3 P.M., and the nominations will be scrutinized on March 28, with the last date for the withdrawal of candidature being March 31, according to SEC.
"Similar to the election held last November, since this is a by-election, it too shall be a party-less election," said KC Lepcha, State Election Commissioner, while adding that "the Model Code of Conduct shall be in effect immediately after the announcement and shall be operational until the completion of the election process."
The election will be held on April 20, 2023, from 8 A.M. to 5 P.M., and the counting of votes and declaration of results will be held on April 21. "Like earlier, we have adopted an eco-friendly election process, avoiding plastic and avoidable components," said the State Election Commissioner while appealing to the contesting candidates for "an eco-friendly campaign."